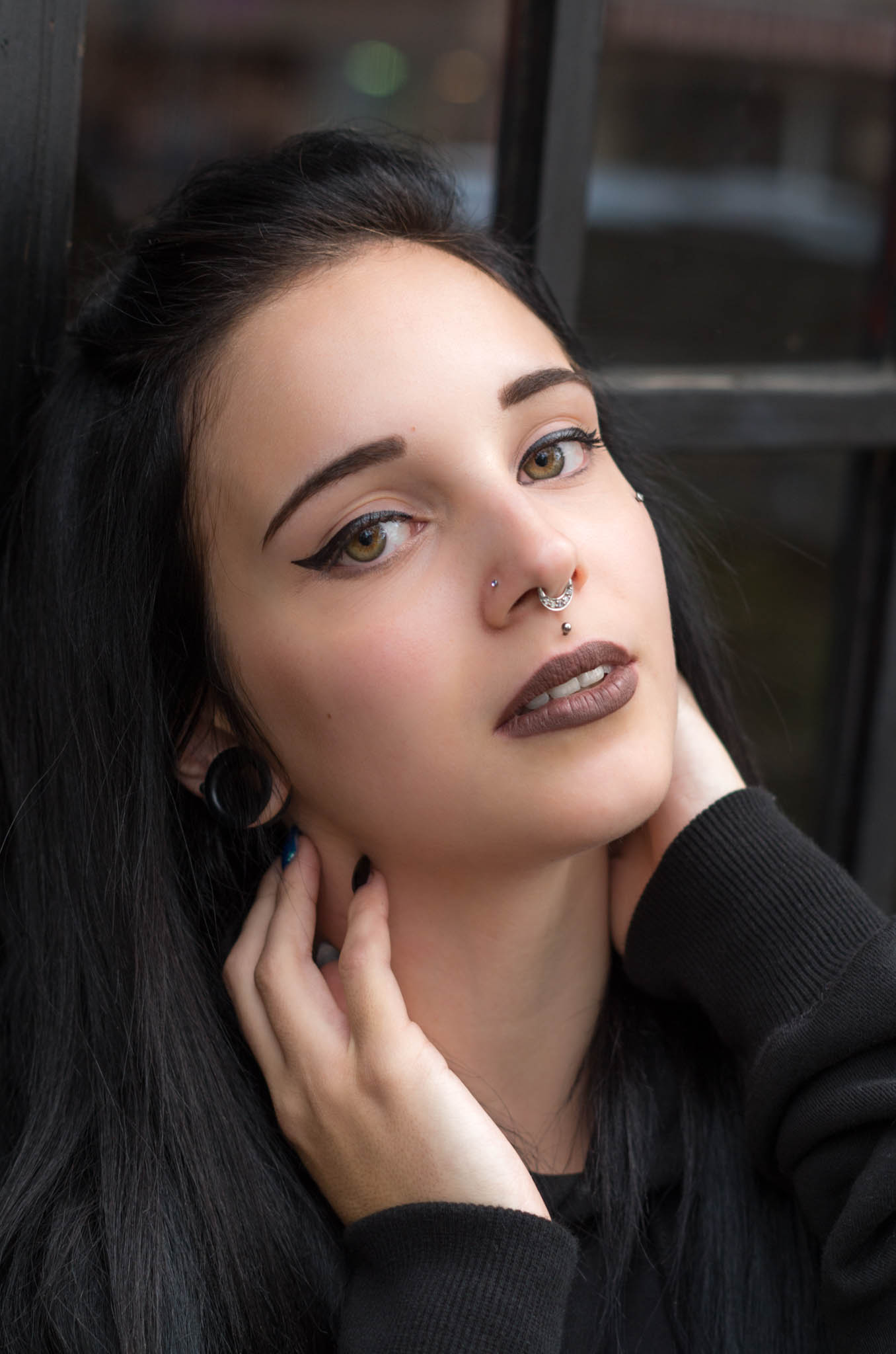 Last Saturday with Alina.  When we met in the city she was already waiting for me sitting on the bench by the entrance to the underground station and writing something on her mobile. In the first moment, I didn't recognize her because her styling was so completely different than the one I knew from her profile page. We had some good chats before and much more contact than usual and I was really excited about what kind of person she is.

Dark and bright, mostly dark sporty-casual. Black long hair, high-contrast brown make-up, black tight trousers, black wide hoody with a white cat and a Peter cross on the cat's forehead.
Somehow I remembered my own times when all my clothes were completely black and the music I've heard was much darker than my look. With the little difference that I've never been so cute 🙂.
But this has nothing to do with Alina. She's a cool and open minded woman with a cool style 🙂. We started in Mayor's Garden the place where I was already shooting with Nellie and we walked and talked about photography, business administration, maths and  thousand other things and… made pictures. One of the last warm evenings this year without shawls, thick caps and gloves.

Enjoy! 🙂
---