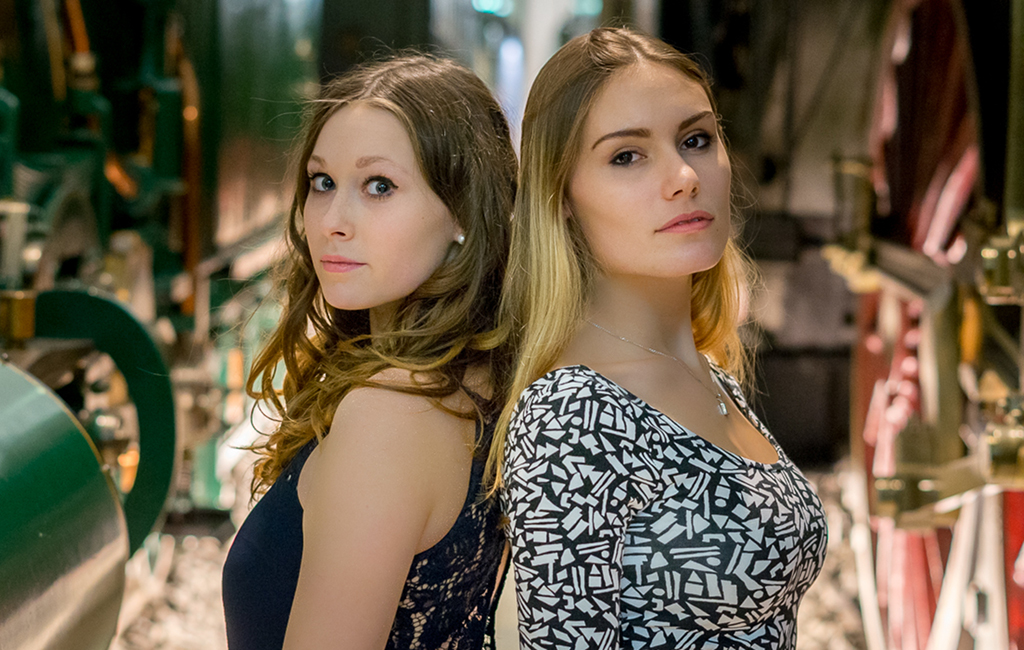 I met Leonie for the first time on the Reiterleswalk in Rothenburg ob der Tauber. I liked her style but anyhow we had no opportunity to talk or photograph. Later at home I saw all the pictures of her that other photographers posted and I regretted that our paths didn't cross. But we got into contact and after some chats Leonie suggested a photo session.
I always wanted to shoot in The Nuremberg Transport Museum, a very good photo location with trains, railcars and different, cool backgrounds. Leonie liked the idea and we decided to do it together.
She lives about two hundred kilometres away from Nuremberg, came by train and brought her best friend Laura.
What I didn't except: Laura is not only Leonie's best friend but a beautiful model too.
OK. I'm a photographer and musician. Dealing with beautiful women and unexpected situations is a part of the job. But I confess – I WAS confused… divinely but definitely confused. 🙂
So I stood there between this two absolutely awesome girls realizing that it becomes a double photo session and the only thought was: "do anything you're gonna do but don't mess up it now!". 😀
Fortunately Leonie and Laura are an example of kindness, straightforwardness and excellence and it was a great pleasure to work with them.
Enjoy the picts
Your Chris 🙂