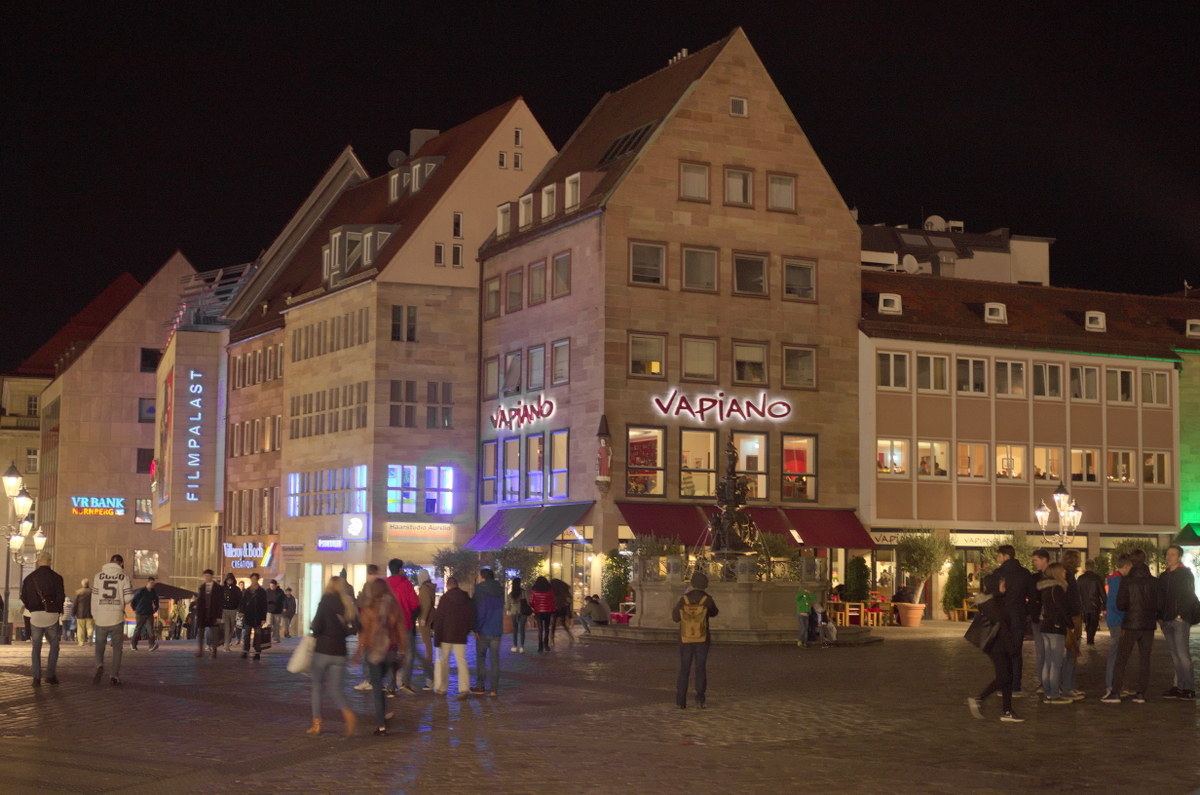 After the photo session with Nellie, the rest of the evening I spend in the old town of Nuremberg and just walked around.
Nuremberg has changed in the last 15 years. there is no boring Saturday any more and the city lives and i's full of people. You have to wait until midnight if you want to get some empty places and it's more the cold than the atmosphere that chases people home :).
And it was really cold in this night.