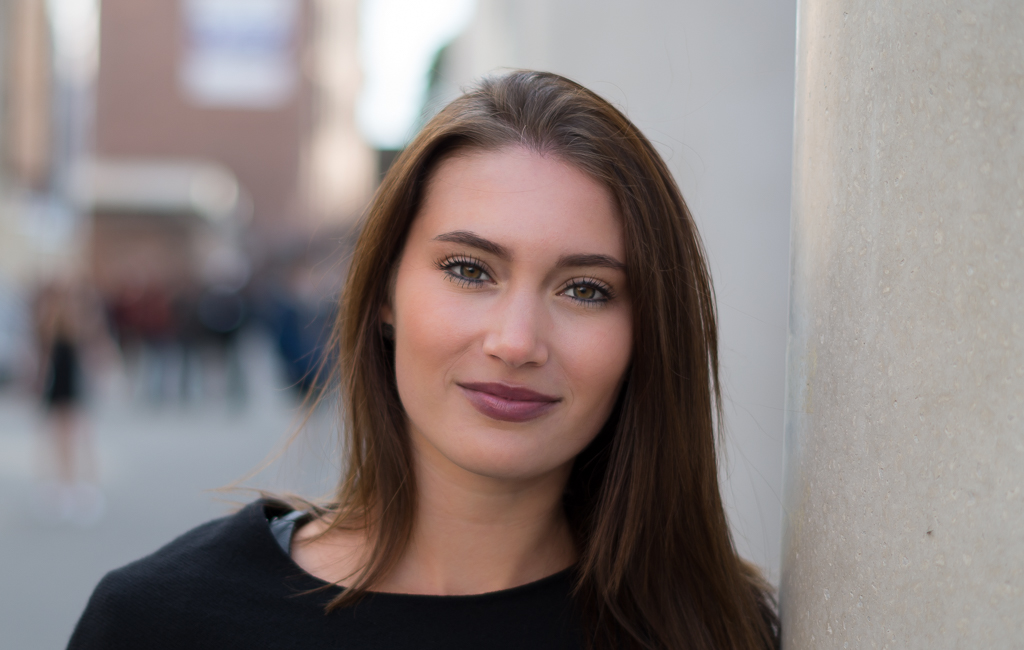 Last Sunday, about 500 amateur and professional photographers and models came to Nuremberg to take part in the #stegerwalk, one of the biggest meetings of this kind. Walking, taking, shooting, networking – the entire day was dedicated to the only one idea: to bring all the people on both sides of the camera together.
At the second spot of the event, next to the "Germanisches Nationalmuseum" I was talking with a great professional photographer, Mrs. Arlett Ströbel, about her next projects when she said smiling:
"Look Christoph, this two girls on the left, they're looking like they would wait for an offer to get photographed anyway. Just let's do it and make a mini-shoot together".
Sure I've noticed Janine before – in my opinion one of the most beautiful girls today – but I'd never had the courage to ask… but on the other hand… with a pro on my side? Hmmm :).
No sooner said then done… There was this beauty suddenly standing in front of me and my lens… and I had no choice any more :).
But judge for yourself, please.
Your Chris.
---